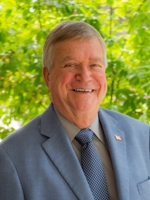 (205) 260-5300

(205) 260-5300 cell phone

RonLindsey@lahrealestate.com
2850 Cahaba Road
Mountain Brook AL, 35223
Receive Email Alerts from Me
YOUR HOME IS YOUR LARGEST SINGLE INVESTMENT



Whether you are buying a home or selling one, you need to feel secure about the entire process. The person guiding you through the process should be :




Capable and adept at handling all facets of the process




Knowledgeable and well informed about the current Real Estate market




Dependable and Reliable




A Finisher...someone who can bring the process to a successful close




Someone who has your best interest at heart at all times


 

"HOME" has a special meaning for everyone. Alabama is home for me. What a great place to be. Growing up here I was taught to love and appreciate our natural beauty and rich heritage. Being so blessed by God with a wonderful family, close friends and the freedom we all enjoy in our country, I am dedicated to giving something back. "SWEET HOME ALABAMA" has a special meaning to me.

- Ron Lindsey
"It's About Time!"

 For more info, visit RonaldLindsey.com