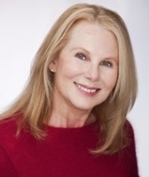 (205) 563-8580
(205) 877-0177 fax
(205) 563-8580 cell phone

PamT@lahrealestate.com
2850 Cahaba Road
Mountain Brook AL, 35223
Receive Email Alerts from Me
I grew up in Coral Gables, FL and moved to Alabama to attend Auburn University where I received my degree in Interior Design from the College of Architecture. I started my career as a commercial designer. After starting my family, I focused on community affairs and volunteer work. Once my children were grown, I thought long and hard about getting back into the professional world. I knew I could no longer commit to the travel involved for out-of-town commercial jobs, so I combined my knowledge of structure and design with my love of service to find the Real Estate industry.
Over time, I realized it was my love of service that has sustained me in this business rather than my architectural background. For selling, I help in preparing your home for the market, guidance through the process, and resources for the sale. For Buyers, I begin the search for your next home, offer market expertise, utilize successful negotiating skills, and provide knowledge of necessary resources. Real Estate allows me to serve my clients and guarantee a positive outcome for their families.
This is how I have built my successful business of 25+ years as an Associate Broker serving the Greater Birmingham Market and surrounding counties. It is my exceptional customer service and attention to detail that I will use to serve you!
Lifetime Member, Club of Excellence
Top 10% in Sales
Recipient of Top Producer and Owner's Awards
Recipient of the Jim Lawrence Award
Named the "Sales Associate of the Year" twice
Active in the Greater Birmingham Community
Top Relocation Agent
Member of Birmingham Associate of Realtors
Member of Alabama Association of Realtors
Member of National Association of Realtors
Undergraduate Degree from the College of Architecture for Interior Design, Auburn University
Graduate Degree – Masters in Business Administration (MBA), University of Alabama at Birmingham
"Pam displayed the characteristics of knowledge, professionalism and integrity from previous experience we knew was the exception."
- Mark and Phyllis Myers
"She was simply incredible. She was there to help me with all the decisions since I'm really ignorant about the home-buying process. She took charge and gave me such comfort and peace of mind knowing I had her to help me with the decisions and what steps to take once an offer had been made. This would not have been possible without her skill and help."
- Sue Whiddon
Pam Turbeville Ager 's Listings