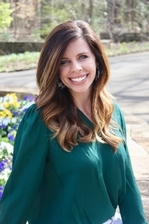 205-879-8580

256-312-5665 cell phone

laurenb@lahrealestate.com
1760 Oxmoor Rd.
Homewood AL, 35209
Receive Email Alerts from Me
From Gadsden, Alabama, Lauren Brown pursued a degree in Interior Design from The University of Alabama and then went on to obtain her masters in Historic Preservation from the University of Georgia. After grad school Lauren moved to Birmingham, Alabama where she has fallen in love with the city and all it has to offer and is proud to call it home!
Lauren has always had a passion for homes and the Real Estate industry. For the past 5 years Lauren has been a designer for Twin Construction where she learned the fundamentals of building and renovating a custom home, as well as what everyone in Birmingham is looking for in their dream home! She has also spent the past 5 years buying and renovating her own personal homes in Crestwood. She also loves being a part of the Birmingham community especially as a volunteer for the Greater Birmingham Humane Society where she also sits on the Young Professional Board.
She knows what it feels like to be a confused first time homebuyer and is ready to help make her clients' home-buying process as seamless as possible! She also has a vision of what homes can be and is excited to help her clients see all the potential Birmingham has to offer!