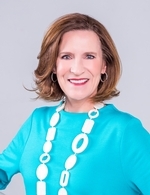 (205) 516-2479
(205) 572-4496 fax
(205) 516-2479 cell phone

KathyO@lahrealestate.com
2850 Cahaba Road
Mountain Brook AL, 35223
Receive Email Alerts from Me
After being in the business for more than 25 years I have had the privilege of working with several generations in many families. It is about the relationships and helping my clients make these monumental decisions. Whether they are first time buyers, young families or empty nesters my priority has always been to treat them like family and put their wants and needs first. I live and work by "The Golden Rule".
AFFILIATIONS, MEMBERSHIPS AND AWARDS
LAH Top Tier Listing and Selling 1997-2020
LAH Top Agent Mountain Brook Office
LAH Owner's Award 
JAMES T. LAWRENCE AWARD
VULCAN AWARD
LAH Agent Advisory Committee
Lifetime Member Club of Excellence
Million Dollar Club Mobile, AL 
Member Leading Real Estate Companies of the World
Member Birmingham Association of Realtors
Member Alabama Association of Realtors
Member National Association of Realtors
EDUCATION
Highland"s Day K-6
Mountain Brook Jr. High and Graduate of Mountain Brook High 1973
Graduate of The University of Alabama in Tuscaloosa 1977
PERSONAL
Birmingham native
Lived in Tuscaloosa from 1976-1989
Lived in Mobile 1989-1997
Married George O'Rear in 1976(yes, I was a student!)
We have 2 sons:  
George, Mountain Brook Class of 2000 and graduate of the Culverhouse School of Business at the University of Alabama is married to Riley Crutchfield O'Rear They have 3 wonderful sons named Cooper, Charlie and Porter and live in Tuscaloosa.
Matt, Mountain Brook Class of 2003 and graduate of the business school at Ole Miss. lives and works in St. Simons,GA. He is recently married to Sara Brescia.
Our furry family are Willie (black lab), recent addition of a rescue "lap" dog named Gracie and grand dog Moose.
Kathy Greer O'Rear - a name you can't forget!
TESTIMONIALS:
?"Kathy did everything well! She jumped on the sale, coordinated improvements and lined up visitors. The home sold for more than we listed it for.  Thank you!" -Sam Gaston
"Kathy,
  Many thanks for your superb work on getting the house sold and closed. I always knew that you were a SUPERSTAR and you proved it today! I appreciate your outstanding service!" -Billy
"Dear Kathy,
  Thank you so much for finding us a wonderful new home. You have been so kind and patient! Boxes are everywhere but it's starting to feel like home. You have been a great friend and a great Realtor!
Fondly,"
Evelyn
  "Kathy O'Rear and did an amazing job. I was a first-time home buyer, and Kathy really simplified the process. I bought a house in Crestline and Kathy was very knowledgeable about the area and I looked in Homewood, as well. I told her upfront the kind of place I was looking for and she might have found the perfect fit for me. She was very organized and detail oriented noticing little things I would have never thought to look for. She did a wonderful job and just wanted the people in charge to know that I felt she put a lot of effort into making this happen and I will be recommending her to anyone looking to buy a house.
Thanks,"
Blake
"Dear Kathy,
   We had the greatest time working with you. I am still in awe of how easy and seamless the process was, but I know we felt that way because of all the work you were doing behind the scenes. Thank you again for your patience, hard work, and time. You are so good at what you do, and we are very happy in our new home."
"Dear Kathy,
   We have so much enjoyed you helping us buy our very FIRST home! We could not feel more lucky nor more blessed. We were certainly nervous and a little jumpy, but you handled it all with such patience and grace. Hopefully we will get to reach out to you in the fairly near future when we've outgrown this home." 
"You were so helpful to us in the hunt for our new home and selling the one we lived in for 15 years! Thank you for being so much more than my realtor. You carried me through this crazy process of buying & selling a house. - Becky"
"THANK YOU so much for all that you have done for us to get to closing! We cannot believe we are homeowners and this is a dream home for us! Thank you, thank you! -Alex and Matthew"